Byond key: Oblivion333
Character name: Eleanor Thawne
Age: 15
Parent: Artemis
Weapon's Name: Silver's Savior
Weapon description: Two traditional gloves, adorned with silver decor flittered around the item. The name Silver's Savior is burned into the leather. It was enchanted by the Grand Huntress Artemis. The item has a faint glow about it. Whenever the weapon takes its true form, the name is engraved across the silver, along with engravings of recent victories of the user.
Weapon's Image:
Weapon Damage: Small Ranged Weapon 4 damage piercing. Medium 8 Damage piercing. Large 16 damage piercing. Small Melee 5 piercing damage.
Weapon Weight: N/A
Weapon Range: Small 3-8, Medium 5-10, Large 8-14
Weapon abilities:
True Form; Range Style: This item is able to take the form of bows, this ranging from long-bow to short-bows. The silver upon the gloves go away while transformed, and the desired weapon appears in the user's hands. This does not, however, use ammunition, rather magical silver ammo. The ammunition after contact will disappear after a few minutes. A transformation can only happen every two turns.
True Form; Daggers: The silver upon the gloves go away, and two long silver daggers appear in the user's hands.
Moonlit Empowerment: A bright glow shines from the silver, causing the next landing attack to do additional magic damage. (2d3 magic)
Weapon Material: Silver.
Why does this weapon match you: This weapon is something that would match my character through applying to all of her combative hobbies. Such as being the capability to become a bow or gun or even the daggers. This is something she would use to defend her life with, along with boast of her mother's great prowess in combat. Eleanor for a final note would use the weapon to hunt.
Item's Name: Hunter's Trace
Item's Image: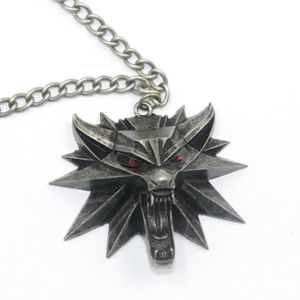 Item's Backstory: This item was created by Artemis herself. It was passed down from new hunters to newer ones, to help them become more involved in the packs tracking. Thus giving them time to shine, and learn how to start doing those things on their own.
Item's Ability: The item is able to discern what happened in the area. That being things such as what monsters were in the area, what magic was used there. Basically whatever important things happened in that area over the past week. the user must wait six hours before being able to reuse it.
Last edited by Oblivion333 on Sat Sep 09, 2017 4:23 pm; edited 1 time in total



Posts

: 6


Join date

: 2017-09-07



Cannot transform into anything besides a bow. The daggers are okay. Moonlight is an additional 2d3.
Wolf companion is part of the tree, i suggest a different item...
Admin




Posts

: 66


Join date

: 2017-09-01






Posts

: 6


Join date

: 2017-09-07



Admin




Posts

: 66


Join date

: 2017-09-01



---
Permissions in this forum:
You
cannot
reply to topics in this forum